Beyond Traditional Beverages: Must-try Unique Drinks changing the Industry
In today's health-conscious world, companies are continuously developing new and innovative ways to meet the growing demand for better beverages. From energy-boosting drinks to those that promote relaxation, there are tons of options available. 
In this article, we will explore startups that are making beverages that are disrupting the bev-tech industry, each with its unique blend of natural ingredients and functional claims. Whether you are looking to boost your protein intake, unwind after a long day, or stay focused during a busy schedule, these drinks offer something for everyone. So, let's dive in and learn more about them.

FUL
FUL has introduced a sparkling blue drink made from spirulina, a superfood that offers a range of health benefits. Spirulina has proved to support immunity, provide energy, reduce inflammation, hydrate the body, and enhance brain function. The low-calorie drink is made from natural ingredients and contains no caffeine. It is packed with nutrients and is equivalent in nutrition to healthy foods such as apples, blueberries, broccoli, yogurt, coconut water, almonds, spinach, and carrots. FUL's spirulina is a complete plant-based protein that includes key amino acids for strength and contributes to normal immune function, iron absorption, bone and digestive health, food-to-fuel conversion, and muscle and nerve function.
Pepe Mate
Pepe Mate is a soft energy drink that is healthy and sustainable. It offers a natural source of energy thanks to the use of yerba mate leaves, which naturally contain caffeine and release much more smooth and sustained energy without the highs and lows of other energy drinks. The drink is made from just three natural ingredients: mate, lemon juice, and stevia. It is also  100% ecological, containing zero sugars and zero calories, and provides 40mg of natural caffeine in each can. The production of Pepe Mate is local and artisanal, supporting the economy and offering quality products.

Vetz
Vetz is a captivating and authentic Italian bitters startup that takes inspiration from tradition and infuses it with exotic notes, all while using natural ingredients—no fakes here! With a careful selection of 22 botanicals, VETZ offers a rich aroma boasting Cedar, Gentian, Hibiscus, and Nutmeg. Delight your taste buds with a full-bodied blend of Camomile, Cassia, Elderflower, Orange, and Vanilla flavors. This delightful beverage, with its amber and golden tones, is both light and engaging. With 11% alcohol by volume, it's the perfect way to wind down after a day's work and embrace the Italian art of "aperitivo."

Goxoa
Goxoa is a startup producing hydrating beer for athletes: enriched with mineral salts, isotonic, and with 0% alcohol. It is the first beer to combine the flavor of craft beer with performance. This drink quenches thirst with 50% fewer calories than a classic beer and 10 times more electrolytes. Goxoa participated in the second Startup Day of Madrid Food Innovation Hub, the incubator of companies in the food sector of the Madrid City Council.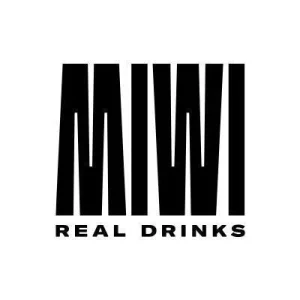 MIWI
MIWI kombucha is a range of natural, unpasteurized drinks, created from a fermentation of green tea and organic cane sugar, which is wholly consumed in the fermentation process. This drink does not contain sugar, calories, or alcohol. The benefits of MIWI come from four fundamental points: living microorganisms, organic acids, antioxidant properties, and the absence of sugar.

Relash 
.relash is a startup that launched a drink designed to help people relax, unwind and improve their mood. This beverage is made using all-natural ingredients such as lemon, green tea, ginseng, and vitamin C, which are carefully combined to achieve the perfect balance of relaxation, taste, and health benefits. Lemon balm helps create a sense of calm without causing drowsiness, while green tea contains L-theanine, which helps to relax the mind and body. Ginseng improves memory and mood, and vitamin C helps boost the immune system. The drink is low in sugar and can be consumed at any time, making it a perfect choice for anyone looking to unwind and disconnect, either alone or with friends. .relash's mission is to contribute to creating a more balanced society with a better quality of life, helping people to be in a better mood and enjoy the present more.

Every Company 
Pulp Culture+ and The EVERY Co. have joined forces to create a "first of its kind" product: BUILD. This is the world's first protein-boosted hard juice, designed to meet the growing demand for "better-than-ever" beverages with functional, digestive, and adaptogenic claims. BUILD is made with animal-free EVERY Protein, (a neutral-tasting and clear protein made with precision fermentation). BUILD offers premium, source-verified pineapple, coconut, vanilla, ashwagandha, and cordyceps. This hard juice is also sugar-free and contains protein and probiotics.  BUILD's impressive lineup of benefits is set to disrupt the hard alternatives category and create new possibilities for beverage products of the future.
One More 
One More is a company that produces functional drinks that are designed to support health, high performance, and fun. Their main product is a carbonated drink that is a source of nutrients, vitamins, and mineral salts. One More claims that their drink is ideal for people with busy routines who live every moment intensely and want to be ready for any challenge. The drink is said to promote more focus and concentration, help to recover the body, and provide a sense of well-being without causing agitation. It is also low in calories, containing less than 10 calories per serving, and made for daily consumption without any contraindications. Additionally, One More's drink contains choline, which they claim is the new caffeine, and is designed to provide a disposition without agitation.
To sum up, the beverage industry is continuously evolving, with startups introducing new and unique drinks that cater to consumers' growing demand for functional and healthier options. From FUL's superfood-based sparkling blue drink to Pepe Mate's natural energy drink, .relash's mood-improving beverage, BUILD's protein-boosted hard juice, and One More's functional carbonated drink, these startups offer a range of natural and functional ingredients that provide health benefits and taste great. With a focus on sustainability, health, and unique blends of natural ingredients, these innovative drinks are changing the industry and providing consumers with new and exciting options.
Check out our article about our interview with Victor Guimil of One More, Co-Founder and COO to get to know better the industry. 
https://eatableadventures.com/wp-content/uploads/admin-ajax.png
229
400
Eatable Adventures
https://eatableadventures.com/wp-content/uploads/logo-eatable-adventures.svg
Eatable Adventures
2023-08-08 16:38:46
2023-08-08 16:38:46
Beyond Traditional Beverages: Must-try Unique Drinks changing the Industry